Starting in May 2020, a Task Force of more than 200 community leaders in academia, business, government, and not-for-profit began work on a regional Economic Recovery Framework to put forth a set of key initiatives to build our economy back stronger than before, not just for a select few, but for all the diverse communities and neighborhoods across Greater Seattle. The first version of the Framework was originally published in May 2021.
Building upon the work of the Task Force, four regional organizations provide leadership support for Forward Together to further advance the identified areas of focus and corresponding initiatives.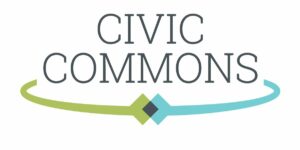 Civic Commons
Civic Commons is committed to changing the systems that aren't working for everyone through a pursuit of community-driven, cross-sector partnerships. Civic Commons is a new initiative of the Seattle Foundation and builds on the Foundation's commitment to inclusion by seeking solutions that emerge from local community members and institutions working together.
Contact: Michael Brown, Chief Architect, [email protected], 206-515-2132

Greater Seattle Partners (GSP)
Greater Seattle Partners (GSP) is a public-private partnership that leads regional economic development through global business attraction, site selection and investment and trade opportunities in the greater Seattle region. GSP collaborates with community and economic development partners to ensure that every person in the Puget Sound region has the opportunity to prosper.
Contact: Brian Surratt, President & Chief Executive Officer, [email protected], 206-389-8650

Puget Sound Regional Council (PSRC)
PSRC develops policies and coordinates decisions about regional growth, transportation and economic development planning within King, Pierce, Snohomish and Kitsap counties. PSRC is composed of nearly 100 members, including the four counties, cities and towns, ports, state and local transportation agencies and Tribal governments within the region.
Contact: Jason Thibedau, Economic Development Program Manager, [email protected], 206-389-2879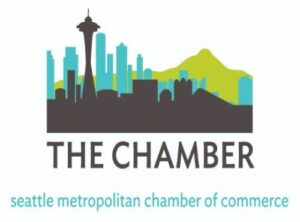 Seattle Metro Chamber of Commerce
The Seattle Metropolitan Chamber of Commerce is the largest and most diverse business association in the region. Founded in 1882 by local business leaders, the Chamber today is an independent organization representing 2,600 companies and a regional workforce of approximately 750,000.
Contact: Gabriella Buono, Senior Vice President, [email protected], 206-389-7246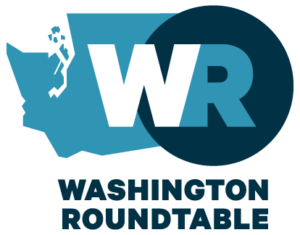 Washington Roundtable
The Washington Roundtable is a nonprofit organization comprised of senior executives of major private sector employers in Washington state. Members work together to effect positive change on public policy issues that they believe are most important to supporting state economic vitality and fostering opportunity for all Washingtonians.
Contact: Neil Strege, Vice President, [email protected], (206) 623-0180
Join us in helping build the most equitable, innovative, and resilient economy in the nation.